The "First Truck" Loadout From High Roller Sand Penwell Plant
February 5, 2019 – Today the "first truck" loadout left the High Roller Sand Penwell Plant located east of Monahans, Texas. This new, fully-automated, state-of-the-art hydraulic fracturing sand facility is projected to produce more than 1 MMTPY (million tons per year) of 100 mesh hydraulic fracturing sand.
The plant is strategically located in proximity to key customer acreage, and it's no coincidence that the mine is named for its location. Low traffic ingress and egress to prime Southern Permian Basin acreage will be an important competitive advantage for this plant.
"We have faced a few issues with this startup," commented, Dave Frattaroli, EVP Business Development, "but nothing that was insurmountable to the highly, dedicated and determined High Roller Group Teams."
From the time of the September 2018 announcement of the new plant, the High Roller EPC team has worked non-stop to get the plant relocated from Wisconsin, get the silos erected and get ready to roll for today's "first truck" loadout.  "This was a tremendous undertaking in a very short amount of time," stated Rob Harman, President, High Roller EPC, "our teams disassembled, moved and reassembled the plant piece by piece.  A challenge no other EPC company has achieved in the sand industry."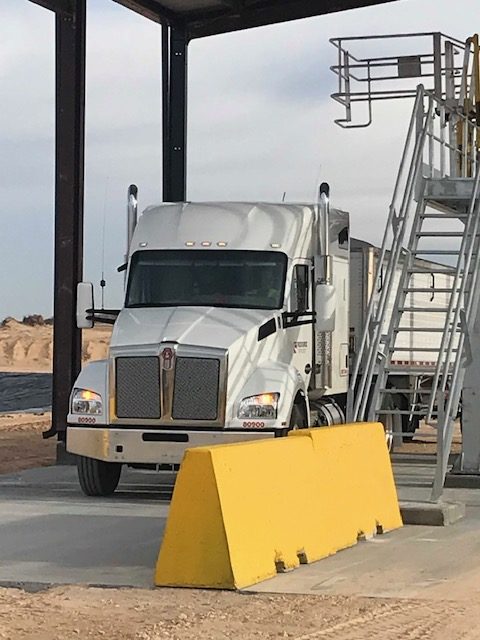 High Roller Group is an operational holding company that develops and manages investments across multiple industry segments, with a primary focus concentrated toward energy, infrastructure, or industrial end markets.  The company focuses on investing in high growth opportunities and generally partners with other owners or management to execute a given strategy.  High Roller Group will continue to participate in the North American hydraulic fracturing sand proppant market through its affiliates High Roller Sand and High Roller EPC.  For more information, please visit www.highrollergroup.com, www.highrollersand.com and www.hr-epc.com